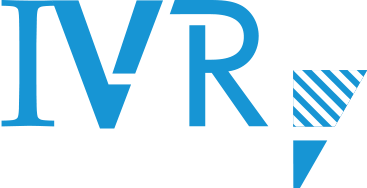 Op 7 en 8 oktober 2021 zal het IVR congres in Gent plaatsvinden.
Het congres biedt wederom een breed scala aan activiteiten en netwerkmomenten. Het congres gaat van start in het Monasterium PoortAckere waar de workshop 'New Professional Qualifications' zal worden gehouden.
De gastsprekers zijn bekend:
● Jan Reinder (keynote speaker en mentalist),
● Prof. Dr. Wouter Verheyen (Universiteit Antwerpen – AUTOBarge project),
● Tije Vos en Kimberly Stolk (VSTEP Simulation met als onderwerp "Enable learningbysimulation"),
● Jan Smallegange (STC – Competing Project over kwalificaties in binnenvaartonderwijs) en
● Shaun White (Electrification of Inland Waterway Transport – Current Direct project).
Na een informatieve middag nodigen we u uit voor een cocktail en diner in de prachtige Opera Gent.
De tweede congresdag start als vanouds met de Algemene Vergadering. De aansluitende lunch vindt na een rondvaart over de Gentse binnenwateren plaats in de historische pandgangen van het Augustijnenklooster.
Het congres is een fantastische gelegenheid voor onze leden om elkaar eindelijk weer eens in levende lijve te ontmoeten, maar dient ook als een mogelijkheid voor geïnteresseerde, potentiële nieuwe leden om het eigen zakelijk netwerk uit te breiden. Bent of kent u iemand die (nog) geen IVR lid is, maar wel werkzaam in de binnenvaartsector of aanverwante sectoren: scheepvaartorganisaties, transportverzekeraars, verzekeringsmakelaars, scheepsinspecteurs, fabrikanten, advocaten, werven etc.? Dan maken wij graag kennis met u.
Inschrijven voor dit congres is helaas NIET meer mogelijk.
Meer informatie over dit congres op de website van IVR.