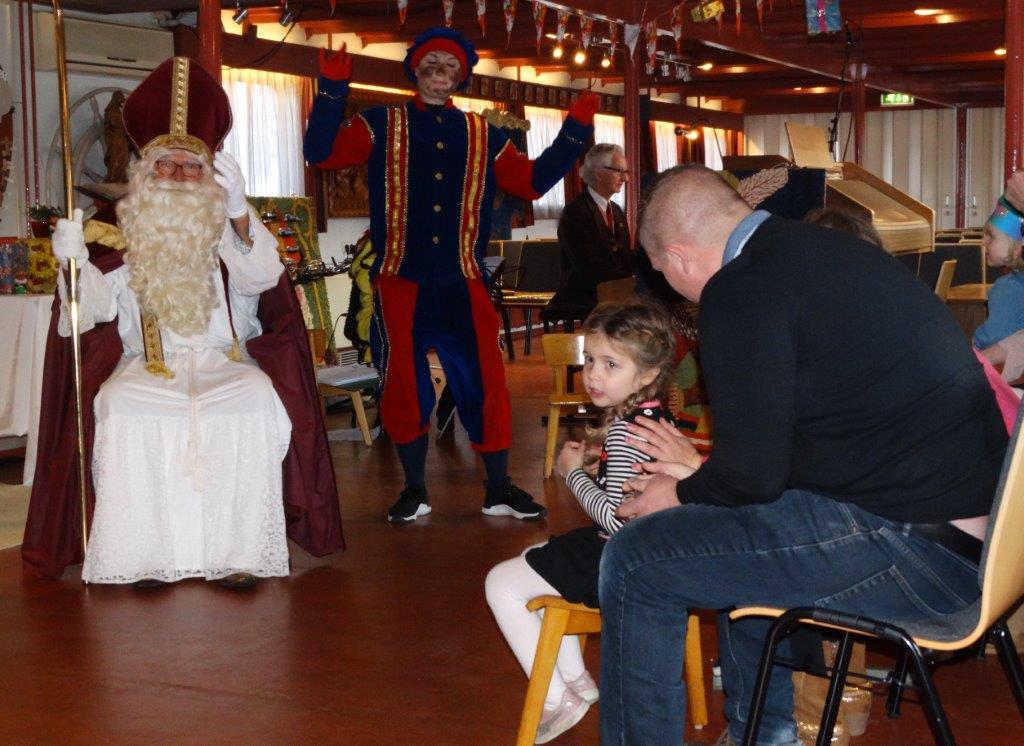 Zondag 28 november is het weer zover. Dan komt de goedheiligman op bezoek op het KSCC parochiecentrum te Nijmegen.
 Wij zijn een beetje zenuwachtig. U ook?
In ieder geval willen wij er voor de kinderen een groot feest van maken.
Nadat de kinderen de Sint hebben verwelkomt en enkele liedjes voor hem gezongen hebben, mogen de kinderen Sinterklaas vragen om een gunst of een cadeautje.
Het is belangrijk dat alle gegevens in het Grote Boek van de Sint kloppen. Daarom willen wij u vragen om onderstaand formulier in te vullen en naar ons toe te sturen. Wij verzamelen dan alles en sturen het weer door naar Sinterklaas.
U mag ook het formulier downloaden en uitprinten. U kunt het dan opsturen naar KSCC Nijmegen, Postbus 390, 6500 AJ Nijmegen.
Download het formulier (in pdf-format)
(Tekst gaat verder onder het Sinterklaasformulier).
Vanaf 25 september werken we op last van de overheid met coronatoegangsbewijzen voor iedereen van 13 jaar en ouder.
Ouders (of andere begeleiders) van de kinderen zijn dus van harte welkom op het KSCC met een geldige QR-code of negatief testbewijs.