Samen op reis met hospitaalschip Prins Willem Alexander
Op vakantie met de Prins Willem-Alexander is: genieten van vele bezienswaardigheden, volop gezelligheid, lekker eten en drinken, er even helemaal tussenuit, een vaarvakantie van zes dagen, zorgeloos het water op met een professionele bemanning en thuiskomen met prachtige verhalen…
Op dit moment is de reis volgeboekt.

U kunt zich nog wel op een reservelijst laten zetten, maar het is dan niet zeker dat u mee kunt.
We mogen weer
Nadat er een aantal jaren geen vaarreis mogelijk was vanwege corona, gaan we in juni 2023 weer varen met de Prins Willem Alexander.
Van 25 juni t/m 30 juni is er weer een mooie reis gepland.
(Het reisschema kan door externe factoren nog wijzigen.)
Inschepen in
Dordrecht, daarna naar
Gouda,
Rotterdam/Vlaardingen,
Willemstad,
Zaltbommel
en weer terug naar Dordrecht waar we weer van boord gaan.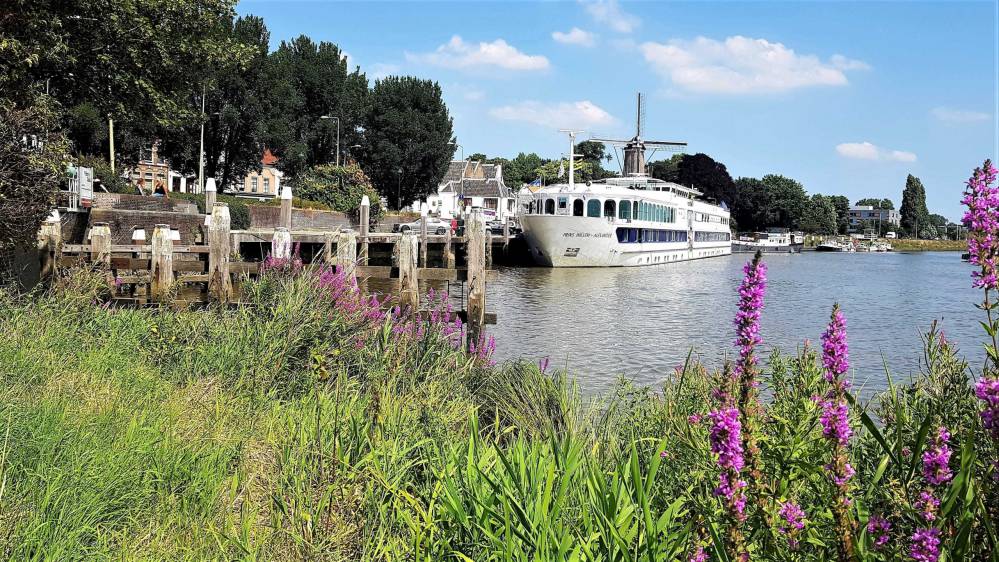 Voor wie organiseren we deze reis?
De vaarvakantie is voor mensen die hulp nodig hebben om op vakantie te gaan en hun partner en of mantelzorgers.
Voor iedereen uit de binnenvaart, circus- en kermisgemeenschap.
De  Prins Willem Alexander is een rolstoeltoegankelijk schip met kamers die toegerust zijn voor het verzorgen van mensen die dat nodig hebben.
Met een groep vrijwilligers waaronder ook gediplomeerde zorgvrijwilligers zorgen we er voor dat u van een fijne vakantieweek kunt genieten. Ook de mantelzorgers kunnen dan even ontspannen, doordat de zorg voor de gasten overgenomen wordt door de vrijwilligers.
Bekijk onderstaande video (duur: ± 5 minuten) voor een indruk van de vaarreis van 2019.
Bent u enthousiast geworden?
U kunt zich aanmelden via de website van de Prins Willem Alexander vakantieschip.
en dan online een aanmeldingsformulier invullen.
Mocht u het toch makkelijker vinden om een papieren inschrijfformulier te ontvangen, kunt u een mail sturen naar met een cc naar of even bellen met het KSCC 024 – 377 75 75.
De kosten voor deze reis zijn € 950,00 u moet dan wel op het inschrijfformulier vermelden dat het om de KSCC vaarvakantie gaat.
U dient zelf een reis- en of annuleringsverzekering af te sluiten.
Wacht niet te lang met aanmelden want vol is vol.
Wilt u meer informatie over de PWA kijkt u dan op hun website www.vakantieschip.nl
We hopen u te zien op deze mooie reis.